Gardner Pride - #1 Blog
Published on 06/28/18 by Yvona Ward
---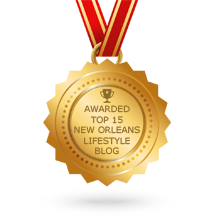 I know this may be a month overdue but I couldn't help but start my blog with a big congratulations to one of my fellow Gardner ladies, Rachel Hebert! Her blog for Gardner, New Orleans Lifestyles, was ranked #1 in a list of the top New Orleans Lifestyle Blogs by the web hosting and ranking site, Feedspot. To earn this top spot on the list, her Gardner blog had to beat out other well-established sources like GoNOLA and New Orleans Living Magazine, which was no small feat.
Although I really cannot say I am surprised, I am certainly very proud to see her - and Gardner - recognized for their amazing work. I hope my blog can help add to this success!

Click here to check out Gardner's New Orleans Lifestyles blog, or here to see the blog at the top of Feedspot's blog rankings!
---